Halo: Spartan Assault becomes the first Windows app for phones and PCs alike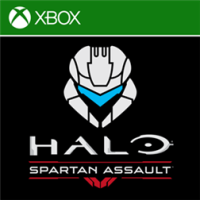 Microsoft is making moves lately, andthey don't disappoint. Starting now, Halo: Spartan Asault becomes thefirst universal Windows app, marked with a new "Made for WindowsPhones and PCs" icon and text. This means you can buy it on onedevice, and download it across all your Windows-running gadgetswithout spending additional bucks. As Microsoft has already begunaccepting submission for universal apps, came up with unified pricingtiers and added automated certification, we should be seeing more ofthese apps pretty soon.
Halo: Spartan Assault costs $4.99 andis available for Windows 8, Windows RT, and Windows Phone 8, althoughthe game still carrier-exclusive in some regions until August. If youdon't have it already, soldier on to the links below to get it onyour device.
Download Halo: Spartan Assault -WindowsPhone, Windows8/RT
via WPCentral