Halo: Spartan Assault over 70% off until April 9th
6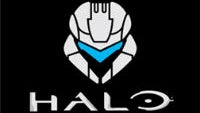 Halo: Spartan Assault is one of the best games available on Windows and Windows Phone devices, but many may not have gotten around to playing it because Microsoft has been charging $6.99 for the title since its release. But, now looks to be your chance to grab it, because the game is on a great deal right now, being sold for over 70% off for the next week.
Specifically, you can grab Halo: Spartan Assault for just $1.99 in either the Windows Phone Store or the Windows Store. That's an amazing price, because the game offers 30 total missions, which is up from the 25 that were offered when it first launched. The game is a top-down twin-stick shooter that is designed to fill in the gap in the storyline between Halo 3 and Halo 4.
There are also in-app purchases, but none are required. They offer limited weapon upgrades to help you get through a challenging level, but nothing permanent. And, the game is available in 13 languages, so it's a good deal for international users as well. It is a pretty hefty game though, so you'll need a higher-end smartphone to run it.