HTC reconsidering S3 purchase after lost lawsuit, lowers Q4 estimate
35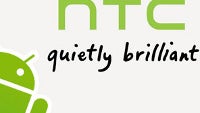 You've probably already heard about
S3 Graphics surprisingly losing a legal battle with Apple
leaving HTC puzzled about what it has to do with the already announced acquisition of the company. The Taiwanese however didn't stay confused for too long and are now saying that they
will re-evaluate the deal
, so it could be cancelled.
Earlier, HTC said that it will appeal the ruling jointly with S3, but it seems that it has lost its most important arguments. In either case, it seems that this acquisition was mostly planned to fortify HTC's patent stands. The Taiwanese phone maker was ready to spend $300 million on the S3 Graphics deal.
At the same time, the company has
cut its sales forecast
for the last quarter of the year after several record quarters.
"Due to global macroeconomic downturn and market competition, the assumptions of 2011 Q4 financial forecast provided earlier are no longer applicable,"
HTC said.
The revised estimate puts revenues at around $3.4 billion or NT$104 billion, down from an initial forecast for between NT$125 billion to NT$135 billion. The market competition mentioned in the report possibly refers to Samsung which offers handsets in all price categories while HTC has largely neglected the low and partially mid-end. But it's also worth mentioning that Apple is recording very strong initial sales of the iPhone 4S.