HTC is reportedly working on a mid-ranger with Edge Sense, code-named Ocean Life
4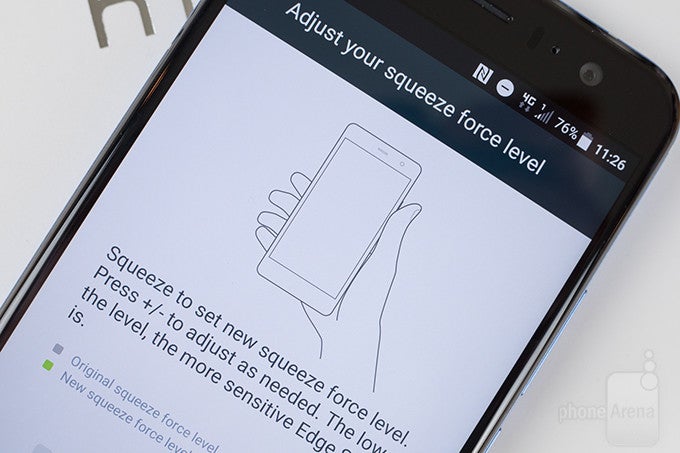 If you thought the HTC U11's
Edge Sense
was just a one-off gimmick, think again — a new rumor suggests the company is not only doubling down on the new technology, but will actually be equipping an upcoming mid-ranger with it.
The device is code-named Ocean Life, which falls in line with HTC's internal naming convention for the U series: the
HTC U Ultra
was the Ocean Note, the
U Play
was Ocean Smart, and the
U11
was Ocean Master (or just Ocean, depending on whom you ask).
As for specs, we know quite a bit: the phone will be powered by Qualcomm's
Snapdragon 660
SoC, which has been shown to offer
surprisingly good performance
for a mid-range chipset. The display will be a 5.2-inch full HD panel, which is the same as the one found in the U Play. Given all other devices in the U line, we also expect it to be an S-LCD panel, but this is purely speculation on our part.
Both the front and rear camera are said to sport 16 MP sensors, though we don't expect them to be of quality on par with the U11's. Other specs include support for Bluetooth 5.0 (two devices at once!), HTC's USonic earphones (so don't hold your breath for a headphone jack), and a 2,600 mAh battery. It will reportedly run Android 7.1.1 with HTC's own Sense 9 UX laid on top of it.
All in all, this sounds like a pretty sweet package for a mid-ranger (save for the battery), though we'll reserve our full judgement until we see the full thing. As for the leak itself, it comes from the very same person who
initially revealed the existence of the U Ultra and U Play
, so it's fair to say they're a reliable source.
With this, it seems clear that HTC is really into the idea of a more tactile approach to using smartphones, and we'll most probably be seeing Edge Sense devices for a good while. Plus, we imagine the R&D involved in creating the technology took a considerable amount of time and money, so it's only natural the idea will be making its way to more than one device.