HTC Edge Sense explained: here's what you can do with a squeeze of the HTC U 11
10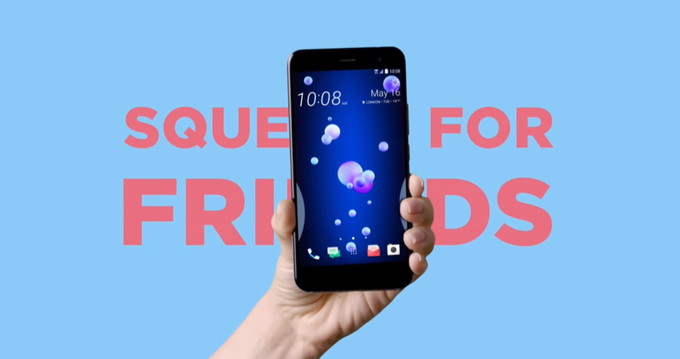 "Squeeze for the brilliant" – this was the tagline accompanying the event invitation HTC sent out a month ago. It made little sense at the time, but now that the HTC U 11 is official, it is pretty clear what HTC did there. The company's latest flagship device is capable of detecting various levels of pressure when it is squeezed, thus allowing you to use this action as a shortcut to a number of functions.
A gimmick? Some might see it as such, but the HTC
Edge
Sense feature, as it is officially called, could come quite in handy. When taking pictures with the HTC U 11, for example, a squeeze triggers the shutter – useful for those epic-angle selfie shots. In this scenario, Edge Sense might be more convenient to use than, let's say, a hardware or an on-screen button. And the action works even when the phone is wet, or if the user is wearing gloves, which is neat.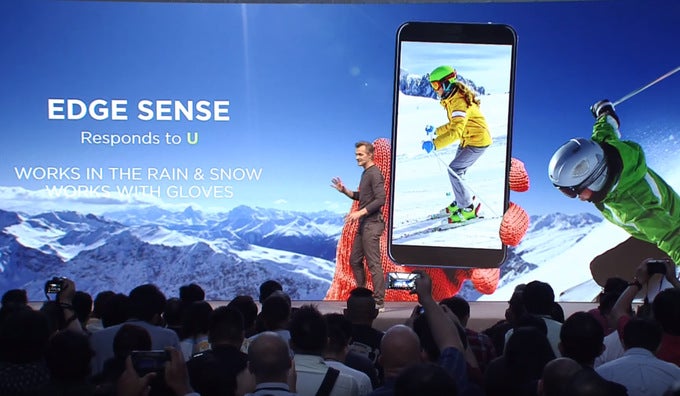 Furthermore, HTC Edge Sense allows for a certain degree of customization. The actions it triggers can be defined by the user, meaning that you are free to link a squeeze to a certain favorite app. You can set it to launch the camera, to turn the flashlight on, or to wake your virtual assistant – Google's own or
Amazon Alexa
. While Edge Sense will not respond differently depending on which portion of the HTC U 11 you squeeze, it can differentiate between a long and a short squeeze, and these can be used as two separate triggers. You may also adjust the amount of force required to trigger an action.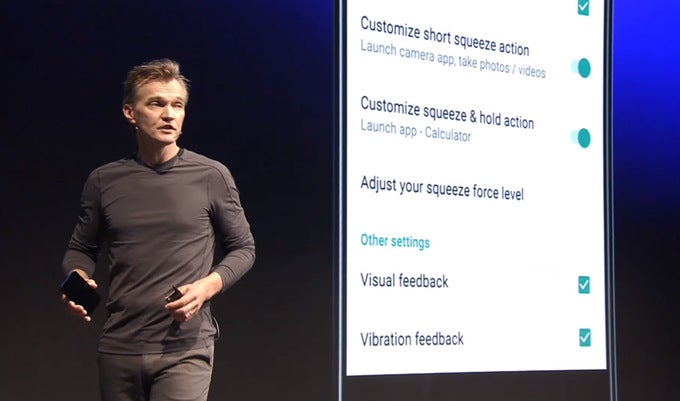 That's cool and all, but how does HTC Edge Sense actually work? Well, our initial assumption was that the display was somehow capable of detecting various levels of pressure, but that's not the case, as it turns out. HTC has equipped the U 11 with arrays of pressure sensors – four on either side – dedicated solely to making Edge Sense a possibility. The good thing is that the sensors are quite precise, consume very little power, and their performance will not degrade over time, HTC promises. But on the downside, the U 11's stand-out feature might not work well with certain types of protective cases.