HTC Rhyme ADR6330VW coming to Verizon on Sept 29?
15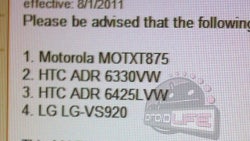 One month ago we learned about four
new phones
coming to Verizon that was listed on their MAP sheet. It showed the Motorola DROID BIONIC XT875 (which comes out on September 8), the LG Revolution 2 VS920, HTC Vigor ADR 6425LVW, and a HTC ADR 6330VW that we never even heard of - until today.
Two of our Verizon insiders tipped us, indicating that the
HTC Rhyme
is in fact the ADR 6330VW and is now listed in the company's internal system. Even though there are no specs or pictures (yet), it is showing an anticipated
release date of September 29
and a price of
$199.99 with contract
. As of now, very little is know about the HTC Rhyme, but it has shown up on the Bluetooth approval site supporting Bluetooth V3.0 and the US Trademark office.
We'll keep you posted when we learn more.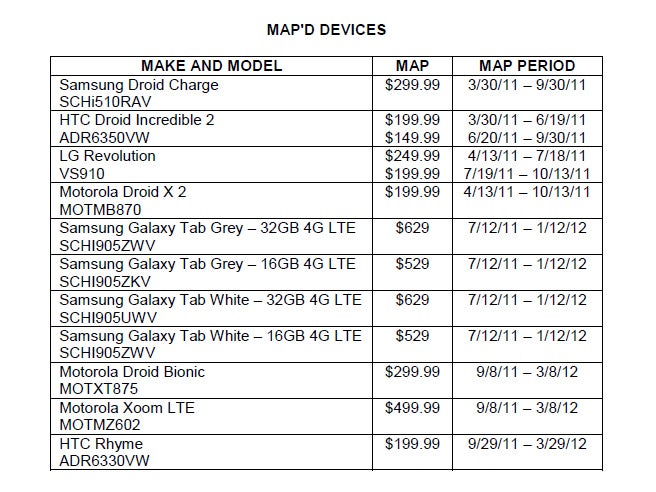 Verizon's MAP sheet
Thanks to our tipsters!
UPDATE:
A noble anonymous tipster now shared the latest
MAP sheet
for Verizon with us, and as you can see, the HTC Rhyme has been added to the bottom of it, along with the said $199 price and September 29 release date. Additionally, we also notice the presence of the Motorola XOOM LTE, which we heard was
added to the MAP
sheet some time ago.