HTC Q1 financials out: 70% drop in profit, but first signs of recovery show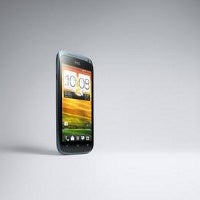 Taiwanese HTC, the world's fifth-largest smartphone maker, posted a 70% drop in profits in the first quarter of 2012, as the company is undergoing tough times, waiting for its One series to arrive on shelves this month.
Here are all the numbers HTC revealed in its unaudited financials:
- Net income after tax stood at some $151 million (NT$4.5 billion), down from around $500 million (NT$14.8).
- HTC posted revenues of nearly $2.3 billion (NT$67.8 million), dropping almost 35 percent year-on-year
- In Q4 2011, HTC's revenue stood at $3.43 billion (NT$101.4 billion).
At the same time, in March, the last month of Q1, HTC revenues started picking up growing by more than a third sequentially, but still down when compared to last year's numbers. January was the hardest for the company as it only got around $565 million in revenue, nearly half less than in the same month in 2011.
HTC hopes that the One series will start its comeback. Handsets include the 4.7-inch HTC One X and 4.3-inch thin and beautiful HTC One S, as well as the budget One V. Do you think that this will be enough for the company?