HTC Preview is a new program that invites common users to test secret HTC software and devices
3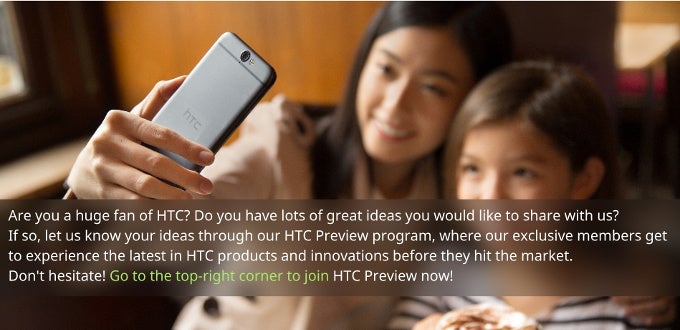 HTC is launching a new program called HTC Preview and you can sign up for a chance to test software updates and even HTC phones before they are made official.
The only requirement is that you are a fan of the HTC brand and are willing to contribute your time, ideas and observations about how the device functions.
It takes just 5 to 10 minutes to register for the program, and the questions you need to answer include telling HTC what you use your phone for and what is your daily driver. For owners of HTC phones, you will need to provide the IMEI and carrier to test if you can get software updates wirelessly.
The question you are most probably wondering is: is there a chance for me to get a super-secret yet unreleased phone or software to test before all else? The answer is yes, but you won't be able to tell anyone - the whole program is available only upon signing a non-disclosure agreement (NDA). Hit the source link below to learn more.