HTC One A9 size comparison: here's how the new mid-range offering stacks up against its rivals
19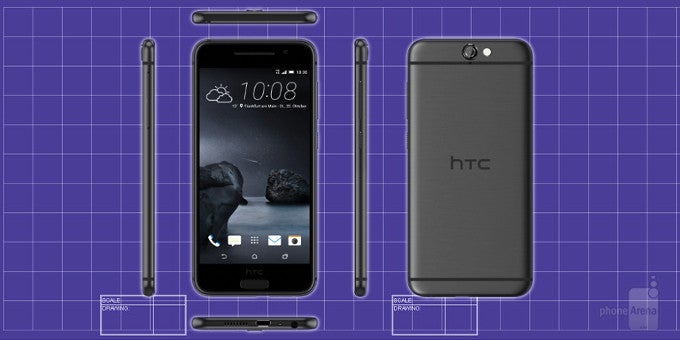 In case you've missed it, HTC is in big trouble - profits, market share, and almost everything else is dwindling, save for the company's desire to treat the public to a new smartphone once in a while. Well, its newest device just got launched - enter the HTC One A9, the Taiwanese company's latest attempt at retaking its lost positions on the smartphone market.
Well, we are not going to beat about the bush - the One A9 resembles some of its more popular competitors a lot. It doesn't take a genius to spot to design features that have been taken straight from the iPhone 6/6s's book, but as you certainly know, a book shouldn't be judged by its cover.
As far as the "cover" of the HTC One A9 is concerned, or should we say its exterior, we have a body that has dimensions of 145.75x70.8.x7.26mm and tips the scales at 143gr. This makes not too shabby in the size department, for sure, but how does the One A9 fare against all other phones it wants to trump?
Check out our visual size comparison right below and judge for yourself!