HTC shows little sign of recovery as November revenues decline over 70%
3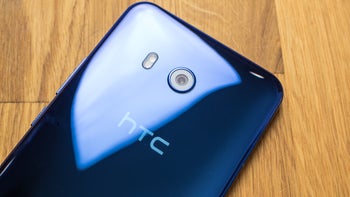 Right on schedule, HTC has today published its unaudited
revenue report
for the month of November and, after a quick look at the results, it's fair to say that it contains no surprises.
For the period ending November 30, HTC's revenue totaled $47.67 million. This figure actually represents a slight increase of 12.75% over the $42.63 million earnt in October, which is always a positive sign. But, rather unfortunately, it wasn't enough to avoid a massive year-on-year drop. In fact, November was the third consecutive month with an annual decrease of over 70% with a change of -73.98% – HTC earnt $182.5 million in November 2017.

By this time last year, the Taiwan-based company's revenues sat at $1.882 billion putting the brand firmly on track to hit the $2 billion mark by the end of the year. In 2018, though, HTC's revenues currently total just $725.3 million, a whopping 61.47% less than last year. This means that, unless a massive miracle happens during December, HTC will miss the $1 billion mark for the first time in over a decade.
Although HTC's smartphone business shows no sign of recovery, the company did recently
partner up with Sprint
in the hope of creating a 5G mobile smart hub. This device isn't expected to be an outstanding success but it could provide a much-needed boost to revenues in early 2019.