HTC Fireball pops up in Verizon's internal system: a mysterious LTE handset
22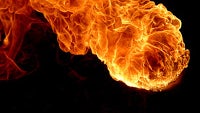 Verizon is the undisputed king of 4G LTE with a vast network covering more than 200 million Americans. The network hasn't been lacking heat, but now things are getting even hotter with this leaked document showing that the
LTE-equipped HTC Fireball
is on track to hitting Verizon shores.
Droid-life got this screenshot of
Verizon's internal system
giving us a first glimpse at the HTC Fireball aka the ADR6410L. The Fireball is a brand new addition to the system - it's been there since December 16th.
Will it have a 720p high-res screen? A dual-core processor? Solely based on the model number the HTC Fireball should sit somewhere between the HTC Thunderbolt (ADR6400) and the HTC Rezound (ADR6425), but except for being new and 4G capable, there are no factual details whatsoever about this upcoming mysterious device.
We do expect however to hear more about it soon, and CES is kicking off in several weeks, so stay tuned.