HP wants to release a smartphone within 5 years
9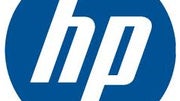 That HP is planning to "
aggressively attack
" the smartphone market with offerings of its own is something that we know already. Last month, the company's CEO, Meg Whitman, confirmed that an
HP smartphone is going to be released
sooner or later. What wasn't exactly clear, however, is when we might expect a new HP handset to hit the shelves, but a recent interview has shed some light on the matter.
HP has no plans to launch a smartphone in 2013
, said CEO Meg Whitman, and that doesn't mean that one is to be unveiled by the time 2012 is out. It is being predicted that 2013 is going to be a tough fiscal year for HP anyway, so venturing into markets, on which it has failed once already, perhaps won't be too good of an idea. However, the company will surely need to launch its own smartphone within 5 years, as failure to do so would lead HP to missing out on a huge and steadily increasing market segment. The ultimate goal of the company is to offer a full spectrum of personal computing devices - anything from PCs and laptops to tablets and smartphones, and everything in between.
So if you've been hoping for HP to release a smartphone anytime soon, better start looking at handsets offering by other companies. As for what platform the future HP smartphones could be powered by -
webOS
, Android, or perhaps something different, we can only guess at this time.
Recommended Stories