HP is looking to staff up webOS
3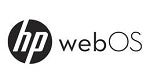 Even though the company is working through its plan to lay off thousands across its divisions, the computer giant has over 50 openings specific to webOS.
On the heels of some difficult announcements to investors earlier this week, HP let it be known that its
fiscal year 2013 was going to be brutal
, with every business unit expected to take a loss except for their software operations.
A company as large and diverse as HP has many initiatives, some of which may not make sense at one level or another. webOS could arguably be one of those initiatives. HP had placed itself in a unique position when it acquired Palm. With Synergy and a very fluid user experience, HP was a company that could have truly competed with user integrated solutions like iOS and Windows Phone and Zune.
We know how that story ended unfortunately. Now, while
Open webOS is available for developers to work with as an open source platform
, and while it appears that HP will be spinning this program into a separate company called Gram, HP looks like it really wants to build a strong foundation under this platform.
In Sunnyvale (Bay Area) and San Francisco, California, and in Shanghai, China, HP has listed no fewer than 54 positions for webOS which is aligned with the Executive Office of Corporate Strategy and Technology. From Linux Software Engineers, and Product Managers, to Interns and QA Engineers, and Developer Relations, HP is clearly looking to rebuild its talent pool after Google snatched up the Enyo team earlier this year.
Polish up your resume or CV and take part in the next generation of development for webOS.
source:
HP Careers