HP to split up webOS Global Business Unit among different parts of the company
4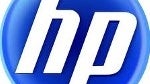 In a pair of memos obtained by PreCentral, HP says that
it will split what was once Palm Inc. into two separate units, hardware and software
. Hardware will remain part of the Personal Systems Group and report to Stephen DeWitt. The all-important software side will head to HP's Office of Strategy and Technology where it will be headed by Executive VP Shane Robinson. That group
will continue to support OTA updates for webOS devices and support the App Catalog
.
Moving webOS software out of the PSG will keep it out of a section of the company that is getting spun off while it
will remain part of the new HP which will focus on software and services
. Back in 2003, Palm had tried the same thing, splitting the company into a hardware-centric firm after merging with Handsource. That company was called palmOne, while the software side of the equation was known as PalmSource. The experiment failed and the latter was eventually acquired for the paltry sum of $324 million to mobile browser company ACCESS.
The Office of Strategy and Technology, where the software side of the webOS GBU is headed, is being used as an "incubator" for the company's tech businesses where they can learn to grow up big and strong. And HP obviously has some plans for the software. In his memo, OST's Robinson says that the
webOS software is still a great asset to HP
.
You can see a copy of the two memos at the sourcelink.
source:
PreCentral