HP Veer stars in second commercial with focus on the Nickelodeon set
6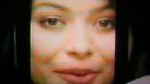 A pint sized smartphone would seem to fit perfectly in the hands of
pint sized
humans. So, it makes sense for HP to advertise the credit card sized HP Veer on the television channels that kids watch. Since not too many children watch CSPAN (not too many adults watch that network either, now that we think about it), HP has paid to have its Veer spots put in rotation on
Nickelodeon
.
Not only does the network have the ideal
demographics
to reach the kids, it also features a show called
iCarly
starring one Miranda Cosgrove. You might remember seeing the actress in "The School of Rock", but she has picked up a huge fan base thanks to her show on Nick. Miss Cosgrove is the star of the new HP Veer commercial which no doubt shows one of the
directions
that HP wants to go with the small, webOS flavored phone. This is the second commercial for the model. As we
reported
, the first ad featured
boxing champ
Manny Pacquiao.
Just in case your kids start
politely asking for
demanding the phone, the HP Veer 4G (4G thanks to HSPA+ connectivity) can be purchased from AT&T for $99.99 after a signed 2-year deal.
source:
YouTube
via
Precentral
Recommended Stories