Guardians of the Galaxy movie tie-in game is now live on Google Play and Apple's App Store
3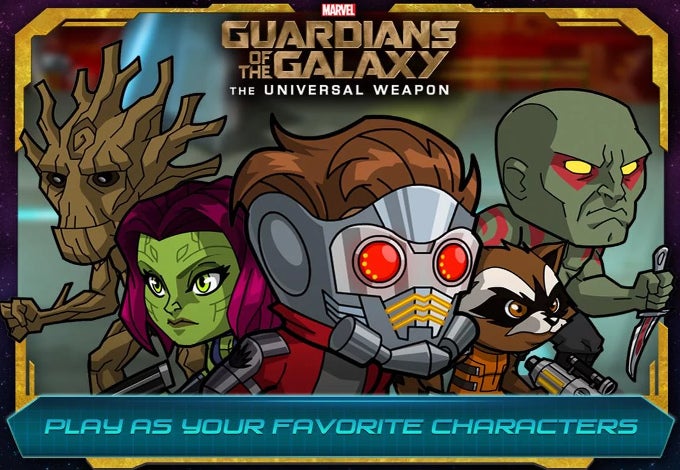 If you are fan of Marvel's comic-inspired movies, then you are most probably highly anticipating the release of Guardians of the Galaxy, the company's upcoming superhero-centric flick. Well, you'll have to wait until August 1, but Marvel Games' latest mobile title might make the wait a little more bearable. You got it right, Guardians of the Galaxy: The Universal Weapon is available now for Android and iOS devices.
The game puts you in control of the same company of heroes that will make their appearance in theaters just a fortnight from now. Star-Lord, Gamora, Rocket, Groot, and Drax are at your disposal. Apart from them, players can unlock additional 25 heroes, each of which can be upgraded with new skills and talents. You'll have to employ this smörgåsbord of characters in a gesture-based combat against a slew of villains over the course of roughly 60 levels in Story Mode. You can also take part into Arena Mode and survive as long as you can against countless waves of foes.
But wait, it gets even better - the game comes with zero in-app purchases and doesn't require an Internet connection. Well, this might appeal to those, who despise the freemium game model and would rather pay a small sum of money upfront. That's the case with Guardians of the Galaxy: The Universal Weapon – it will set you back $4.99 from either Google Play or Apple's App Store.
Download: Guardians of the Galaxy: The Universal Weapon (
iOS
|
Android
)
via:
Pocket Gamer