Learn how to install Bixby on your older Samsung handset (Android Nougat required)
16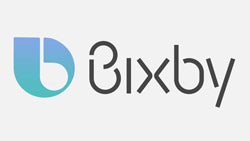 Samsung's new AI assistant Bixby will debut on the
Samsung Galaxy S8
and
Samsung Galaxy S8+
. Pressing the special button on the side of the phone will activate Bixby, which will be able to answer you questions similar to Google, Cortana or Siri. But going beyond finding out how tall the Empire State Building is (1,250 feet tall, by the way), or looking up to find the closest McDonald's, Bixby promises to give you a way to reach your personal information such as schedules, reservations and flights. It will also call up messages and news, accessing third party apps when necessary.
Similar to the
Amazon Fire Phone
's Firefly, Bixby Vision will look at an image and tell you where it can be found, and how much it will cost. It will also analyze a picture you've taken, figure out where it was snapped, and post news about that area.
There is plenty more to Bixby, and to learn all about it, check out our
hands-on look at the AI assistant
. Meanwhile, it appears that Samsung plans on keeping Bixby as an exclusive to the Galaxy S8 and Galaxy S8+. It won't be found in the Google Play Store, and Samsung doesn't plan on offering it to older devices, at least not at this time. However, an XDA forums member with the user name
takerhbk
has been able to get Bixby up and running on a
Samsung Galaxy S7
.
According to
takerhbk
, any Samsung device running on Nougat can run Bixby. First, the Galaxy S8 launcher must be loaded on the device, followed by the APK for Bixby. For the complete directions, tap on the XDA sourcelink found below.
source:
XDA
via
AndroidAuthority