Google brings the Lens visual search feature to its iOS search app
3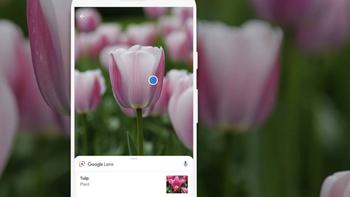 Google Lens is a feature that uses a phone's camera to provide a visual search of the image seen in the viewfinder (which on the phone will be your display). If it is a product that Lens recognizes, it will tell you where to find it and how much it will cost. If it is a dog, it can tell you what breed it is, and if it is a landmark or place of interest, Lens will tell you where you can find it. In addition, Lens can give you the same information from a visual search of a photo from your camera roll.
According to a tweet disseminated today by Google
(@Google), Google Lens is now found on the iOS version of the Google search app. Following the update, the Lens icon is located in the search bar to the left of the microphone icon. The app can be found in the Apple App Store by clicking on this
link
.
Tapping on the Lens icon in the Google search app will activate the camera on your iOS device, allowing you to point it at that weird dog that the neighbors own to see if you can find out what kind of canine it is. Or, you can point the camera at your friend's shoes to find out where you can pick up the same exact pair (and maybe you'll find it at a better price).



You've always wanted to know what type of that is. With Google Lens in the Google app on iOS, now you can → https://t.co/xGQysOoSugpic.twitter.com/JG4ydIo1h3

— Google (@Google) December 10, 2018