Google's 7-inch tablet could pack Snapdragon 820 CPU and 13MP camera
24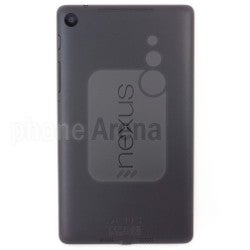 Rumor has it Google and Huawei are working together once again, but this time they will be launching
a tablet
, not a smartphone. Following the launch of Nexus 6P, it looks like both companies have decided to continue their partnership in the communication industry.
Since Google is likely to drop the Nexus branding for its mobile phones, it would make sense to rename its tablet lineup as well. However, we're not sure whether or not the 7-inch tablet that Google and Huawei are working on will be called
Pixel
.
Until we learn more about that, let's check out some of the tablet's specs that have just leaked out. So, aside from the 7-inch screen that we've already learned about, we now know the tablet will feature an AMOLED Quad HD (2560 x 1440 pixels) display.
Even though it will be a small tablet, the upcoming Google slate will be very powerful by today's standards. A new report claims the Huawei-built tablet will be powered by a quad-core Qualcomm Snapdragon 820 processor, coupled with a no less powerful Adreno 530 graphics processing unit and 4GB of RAM.
There will be 64GB of storage inside, but for the moment we don't have any details on whether or not the tablet will come with microSD card suppot.
Last but not least, the 7-inch slate is supposed to include a 13-megapixel rear-facing camera, possibly with some advanced features, which haven't been named yet.
According to the source revealing this information, these specs are based on a pre-production model, so small changes in the final device are possible.
The only thing that remains for us to determine is the price of this powerful tablet, which will probably be released under the Pixel brand. We'll share more details about Google's upcoming 7-inch tablet once we have them, so stay tuned.