A new 7-inch tablet could be on the way from Google and Huawei
14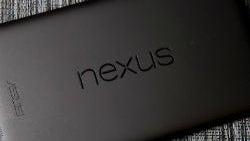 The tablet market is not doing well, there's no surprise in that. The most interesting things in the tablet space are the ways that manufacturers are finding to mash-up the laptop and tablet form factor, like the Google Pixel C or the Lenovo Yoga Book. But, maybe there is still a market for tablets, at least Google and Huawei are rumored to have one in the pipeline.
According to Evan Blass, Google and Huawei are working on a 7-inch tablet that could be released by the end of the year. Blass also said the tablet would feature 4GB of RAM, but no other details were given. One notable detail that was missing in the rumor is the name of the device. With Google being involved we would normally assume this would be a new Nexus 7, but the latest rumors claim the new Google phones for the year will be
switching to the name Pixel
, rather than Nexus. Interestingly, Huawei did register a trademark on the name
Huawei 7P
earlier this year, which could be connected to this rumor.
Of course, the real question surrounding all of this is whether users even want or need 7-inch tablets anymore. With phones routinely pushing the 6-inch mark for displays, adding that extra inch, but losing phone service isn't the best value proposition unless the device only costs a couple hundred dollars.