Need your Pixel 3 repaired? Google will now do it
2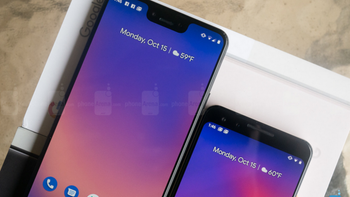 Prior to today, if someone with a
Google Pixel 3
or
Pixel 3 XL
had to get their phone repaired, the device could not be shipped to Google to get fixed. Instead, the broken phone had to be taken to third party repair shop uBreakifix, or the user could arrange to have Google partner Puls make a house call. However,
Google has updated its support page
(via
Android Police
) to show that its Repair Center will now accept the latest Pixel models via mail. The process, says Google on its Repair Center website, takes 7 to 10 days from the time that the phone in need of some TLC is shipped back to the company.
If you want to mail your broken Pixel 3 or Pixel 3 XL back to Google,
head to the Repair Center website
and click on the button that says "Star a repair order." You will then be asked for some information such as your phone's unique IMEI number, and a description of the issue with your handset. Google will provide you with an estimate of how much the repair will cost.
Before you send the phone to Google, you will need to backup your data and perform a factory reset. When Google receives the device, it will confirm the problem and the price to fix it. Once you give the repair crew the go ahead, it will fix your Pixel 3 or Pixel 3 XL and return it to you.
The Repair Center website also includes a list of tips and hints that you can try in order to save your phone from having to make the trip to Google. These include things you can try if your battery isn't lasting as long as it should be, or if your Pixel 3 has a flickering, unresponsive or frozen screen. There are other helpful hints that are designed to save your Pixel 3 if it has sustained water damage, or won't power up.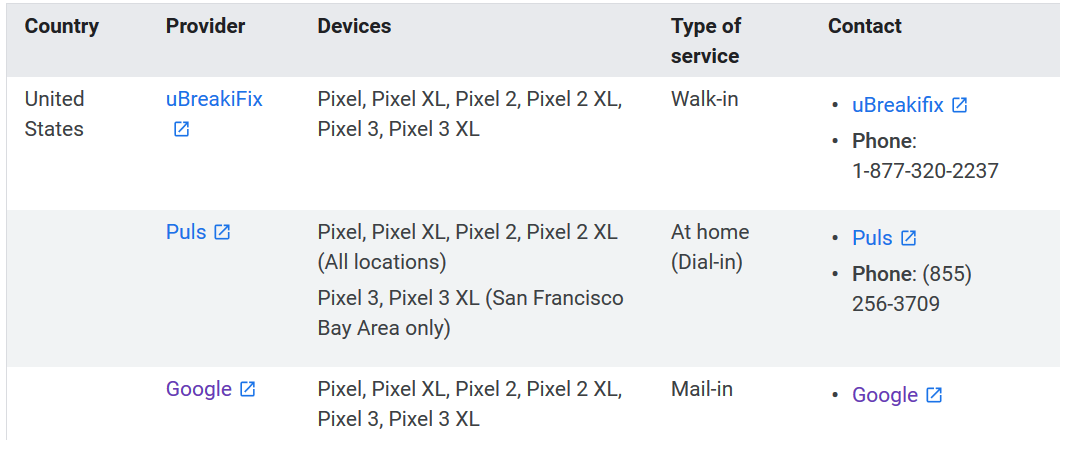 Google's Repair Center will now accept by mail, Pixel 3 and Pixel 3 XL models that need repair