Google apparently sent Verizon locked Pixel 3 to some who ordered the unlocked model
8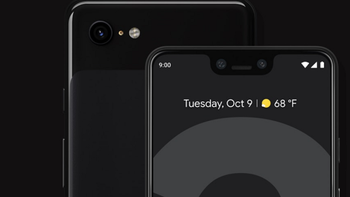 As most phone enthusiasts know, to customize an Android phone and flash custom ROMs onto the device, the unit's bootloader must be unlocked. The bootloader is the code that is executed before an operating system starts running on a handset. The unlocked version of the
Google Pixel 3
and
Pixel 3 XL
, available from the online Google Store, is supposed to allow users to unlock the bootloader. The Verizon branded version of the phones come with a bootloader that will remain locked, preventing the user from customizing his handset.
Those experienced in flashing custom ROMs on their Android phones would be expected to purchase an unlocked Pixel 3 or Pixel 3 XL from the Google Store just to make sure that the bootloader on the handset they receive can be unlocked. However,
as seen on Google's Issue Tracker site
(
via Droid-Life
), some Google Store customers are finding out that their new Pixels are arriving with a bootloader that can't be unlocked. When looking through the Developer Options menu on their new phone, the listing for
OEM unlocking
is greyed out.
Those who cannot unlock the bootloader on their new third-generation Pixels have apparently been sent the wrong version of the phone by mistake. A string of code found on these units indicates that they are actually the Verizon branded variant (ms-android-verizon) instead of the unlocked version (ms-android-google).
Believe it or not, this happened last year with the
Pixel 2
and
Pixel 2 XL
, forcing Google to make the necessary changes itself. Still, it required those with an affected model to perform a factory reset. This time around, there is talk of a software update that could be sent out OTA.