Google releases Android TV remote for iOS
2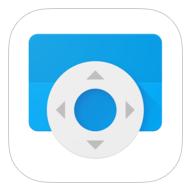 Android TV has been a strange platform. It's a solid offering that can stand up in the space, but doesn't have any real marketing behind it and it can be hard to find the right hardware. However, Android TV does come built in to some new TVs so it is possible you could end up with the platform without meaning to, and Google wants to make people in that situation feel at home even if they have iOS devices.
Google has finally released a version of the Android TV remote app for iOS and it works exactly as you might expect it to. As per usual, you'll need your iOS device to be on the same Wi-Fi network as your Android TV and then you'll have a few different ways to control the TV. You can use the directional pad option, the touchpad option for easier scrolling, or use voice commands if that's your preferred method. The app also has an always accessible play/pause button.
The Android TV app is available for both iPhone and iPad, although using an iPad as a TV remote seems like a cumbersome option unless you're planning to use voice commands a lot. The Android TV app is available now in the iOS App Store.