Google releases Android 5.1 Lollipop factory images for the 2013 Nexus 7
2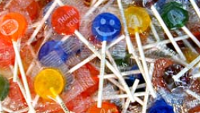 Although not as early as some would have hoped, it looks like the Android 5.1 Lollipop update is slowly but surely spreading out to Google's Nexus family of smartphones and tablets. Yesterday, we told you that the latest Android version is rolling out to the LG-made Google Nexus 4 through an
OTA update
, and now we're hearing reports claiming that the LTE version of the
Google Nexus 7 2013
has started receiving the same treatment.
Although we have yet to hear of the OTA update being pushed to the Wi-Fi only version of the 2013 Nexus 7, Google has posted Android 5.1 Lollipop factory images for both the Wi-Fi and the LTE versions of the tablet. You can head on to the source link below and install the factory images for yourself, but be warned that flashing a factory image will delete all of your data.
A few days ago, we reported that the Android 5.0 Lollipop update is
bricking some Nexus 7 units
, with the problem affecting both the first and the second generation of the 7-inch tablet. Hopefully, the Android 5.1 Lollipop update will solve this problem, as the latest Android version is specifically designed to solve all of the software bugs introduced with 5.0 Lollipop. Aside from the aforementioned bug fixes, the 5.1 Lollipop update also brings numerous performance improvements, as well as a limited range of new software features.