Google quickly patches the '99%' Android malware hole, ball is now in phone makers court
32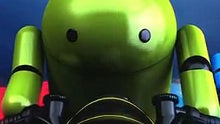 Google's Gina Scigliano, the Android Communications Manager, has confirmed that "
a patch has been provided to our partners - some OEMs, like Samsung, are already shipping the fix to the Android device
s," for the recently discovered vulnerability that can potentially affect 900 million phones and tablets with malware.
Bluebox Security CTO Jeff Forristal said the other day
that a Master Key vulnerability allows hackers to go around app verification, and install Trojans and malware apps which pass the verification process with flying colors otherwise. Google has quickly patched this now, and we are waiting on phone makers to issue their updates promptly, too.