Google publishes .zip update files for the second Android N Developer Preview
7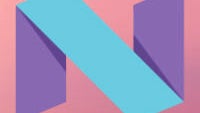 Yesterday, Google unveiled the
second Android N Developer Preview
, an update that not only solves a range of known bugs but also introduces a new, much faster 3D rendering API named
Vulkan
, as well as launcher shortcuts and new emoji.
Although Google has already published the factory images and has also started pushing the over-the-air (OTA) update, earlier today, the company also published the .zip for the OTA update, which means that manually sideloading is only a few taps away.
Since the factory images for the second Android N Developer Preview went live yesterday, interested Nexus device owners could already flash these images and test out the new update. However, this isn't the optimal method of testing v2.0 of the Android N preview, since flashing a factory image erases all of the data on the device.
The .zip files that Google has published allow users to update to the new Android N preview without losing all of their data. While the process still requires the manual input of a few adb commands, the process is actually much simpler than flashing a factory image.
For complete details on how to sideload the new Android N Preview on your Nexus device, head on over to the source link below, which is also where you'll find the .zip files for the supported devices, which are the
Nexus 5X
, the
Nexus 6
, the
Nexus 6P
, the
Nexus 9
, and the
Google Pixel C
.
Looking forward, we're expecting Google to launch OTA .zip files for the next Android N preview versions, a couple of which are likely to land before the commercial version of the OS launches in the third quarter of the year.