Great moments in gaming: Google bringing the new Vulkan graphics standard in future Android versions
14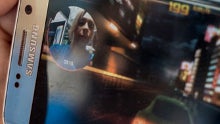 If you haven't heard about the new Vulkan graphics standard, it's time to start paying attention, as Google just created a dedicated team to start employing it for Android. Vulkan is better than the current graphics APIs in the sense that it provides direct access to the GPU, allowing developers to fine-tune the resources their game or other app will gobble from the graphics subsystem, down to the individual cores and memory.
This is potentially a game-changer in developing graphics-intensive software, as it would allow more performance to be squeezed from the chipset, and at the same time will keep the power draw in check with more efficient and better optimized coding.
Valve has also taken up support for Vulkan in its Steam OS, reaching out to a third-party development team, LunarG. That same LunarG is now splitting, and its mobile software department is moving over to Google to work on incorporating Vulkan into Android. With Google and Valve on the side, Vulkan should quickly take off. Current high-end, and even some midrange chipsets, have the abilities to support Vulkan, though it is unlikely that Google will be ready with the necessary APIs before the eventual Android 7.0 N edition next year.