Google might bring back Night mode to Nexus devices after all
3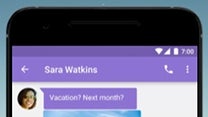 Late last month, a Google developer published a Google+ post claiming that the Nexus 6P and Nexus 5X won't get the Night Light functionality available in Pixel devices on Android 7.1 Nougat. Night Light reduces the amount of blue light emitted by the display, making it less harsh on your eyes at night or in dim surroundings. It's a useful feature to have, and one often added to Android with third-party code by smartphone manufacturers.
Understandably, Nexus owners aren't keen on letting Night Light go. Not long after its removal from the final Nougat 7.1 release, a thread titled "Bring back Night Mode" showed up in Google's Issue Tracker. It has been marked as a Future Release issue, meaning it might get addressed by Google in an upcoming Android version.
Meanwhile, Nexus users can explore tweaks, such as the Night Mode Enabler app in the Google Play Store (
link
) or the simple technique
explained in this article
. There are third-party apps, like the popular Twilight, that enable similar blue light-reducing functionality, too. However, it would be best if the official Night Light feature by Google made a comeback in a near-future Android release.
via
Phandroid