Google cuts file sizes of new app installations and updates, reducing amount of data consumed
20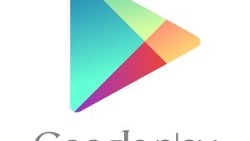 Listings in the Google Play Store now present an accurate file size for each app and update. Instead of just seeing the APK file size, you will see the actual size to install an app. If you already have the app installed, you will see the actual size of any update. This way, Android users have a better idea about how much storage is being consumed by adding a new app or updating an old one.
Google has reduced the size of files sent with an updated app thanks to a delta algorithm,
bsdiff
, that reduces the size of these patches "by up to 50% and more." For example, a major update to Chrome that might have been 22.8MB before bsdiff, is now 12.9MB. Even more impressive, a minor update that would have eaten up 15.3MB of storage, will now use just 3.6MB of storage. The latter works out to a 76% drop in file size.
Google has also expanded its delta and compression algorithms for APK Expansion files. These files allow developers to add up to 2GB in high resolution graphics or media files for their apps. Used mostly for games, the Expansion files will be reduced in size thanks to the new compression algorithm. APK Expansion files being newly installed will see a 12% decline in the storage required, while updates will see a 65% drop, on average.
By cutting the size of these files, apps will download faster as will updates. For those not using Wi-Fi while adding new apps or updating them, this will hopefully lead to the lower consumption of data. Over the course of a month, this could allow Android users to avoid having to pay overages, or stop them from having their data speed throttled.
source:
Android
via
Engadget