Google adds playback speed option on YouTube for Android and iOS
3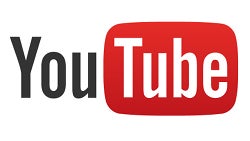 A brand new feature is slowing rolling out to YouTube users on Android and iOS devices, one that will surely make them happy. Google has just announced it is now allowing YouTube users to choose the playback speed of the videos they are watching.
Variable speed playback is available on the desktop app for several years now but only made it to mobiles this week, even though it was the most highly requested features.
Once Google finishes rolling out the new feature, YouTube users will be able to speed up or slow down videos in the iOS and Android apps. According to developers, the playback speed can be adjusted from 0.25x (quarter speed) to 2x (double speed) via the overflow menu of the player controls.
For a more technical explanation on how developers managed to embed the new feature and make it available on mobile devices, here is what Google has to say:
To speed up or slow down video, we render the video frames in alignment with the modified audio timestamps. Video frames are not necessarily encoded chronologically, so for the video to stay in sync with the audio playback, the video decoder needs to work faster than the rate at which the video frames need to be rendered.
It's worth mentioning that the new variable speed playback option will work on just about any iOS device and smartphones that run Android 5.0 Lollipop and higher.
source: Google