Google Shortcuts gives you one tap access from your home screen to the information you want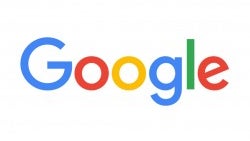 Information has become the new oxygen; we can't live without it. All of us crave the latest info, and our smartphones play right into that desire. Apps, notifications and virtual personal assistants are just the tip of the information iceberg. And we shouldn't forget that delivery speed is important, too. The faster we receive information, the faster we can process it, act on it, and get ready for the next bit of news. To help with the latter, Google Shortcuts has launched starting today in the U.S.
Available with the Google app on Android and iOS, and on the mobile web at Google.com, a single tap on the home screen will bring you the latest sports scores, weather forecast, dining and entertainment. Other functions include currency conversions, translations, airline and hotel info, internet speed tests, tic-tac-toe, solitaire, and more. Some of the content, like sports scores, can be customized to reflect results from your favorite teams.
To access Shortcuts, make sure that your phone is running the latest version of Google. Then, all you need to do is look for the shortcuts right underneath the search box. To see how Google Shortcuts works, click on the video at the top of this story.
source:
Google