Code found in Google Play Store APK reveals a reward program called Google Play Points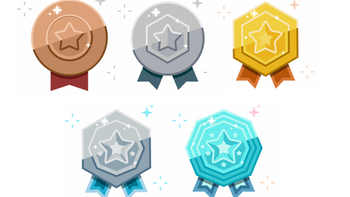 Strings of code found in the APK from the latest version of the Google Play Store (v 11.6.15) point to the creation of a rewards program from Google. Called Google Play Points, the program hands out points to Android users who purchase an in-app item or Google Play Credit. The code shows that for every 100 Yen spent (90 cents US), buyers will receive 1 Google Play point. We wouldn't be surprised to see Google round this off to one point awarded for every $1 USD rung up in the Google Play Store.
The strings also show that there will be different benefits to those who reach certain point levels. There should be five different levels including Bronze, Silver, Gold, Platinum, and Diamond (see image at the top of this article). Unfortunately, the code doesn't reveal the benefits available to members of each tier. It looks as though users will be able to track their points and view the history of their accounts, probably through the Google Play Store app.
We don't know when this reward program will be launched, but we're sure that Google is hoping that when implemented, it will increase Play Store revenues. And of course, Google gets as much as a 30% slice of each dollar spent. So the Alphabet subsidiary has a good reason for starting Google Play Points.

Code found in the latest APK from the Google Play Store reveals a new reward program for Android users
Recommended Stories