Google Play Magazines gets UI update to match Music and Books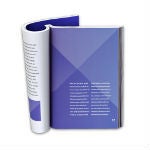 After the
Google Play Music app was updated
with its new UI (not to mention All Access features), and the
Google Play Books app
was updated with a matching UI (not to mention EPUB and PDF uploading and storage), we knew that it was only a matter of time before the UI changes made it out to the Google Play Magazines app, and today is the day those changes arrived.
Unfortunately, even though this update brings the Play Magazines app from version
1.3
to 2.0, the UI changes are the only things to look forward to. There is still no way to move magazines to SD storage, no bookmarking, no sharing options, and no way to use your existing subscription to read ESPN through the app.