Google Play Magazines gets UI update to match Music and Books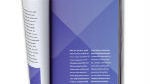 After the
Google Play Music app was updated
with its new UI (not to mention All Access features), and the
Google Play Books app
was updated with a matching UI (not to mention EPUB and PDF uploading and storage), we knew that it was only a matter of time before the UI changes made it out to the Google Play Magazines app, and today is the day those changes arrived.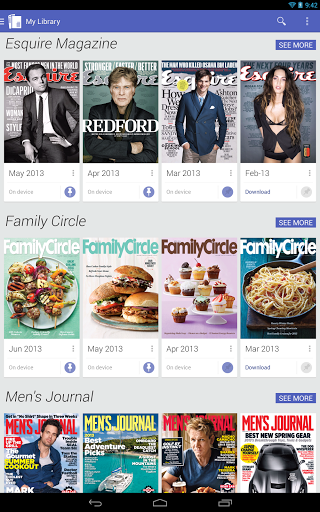 Just like the Music and Books apps, Magazines now features the simplified UI marked only by the app's signature accent color (purple). The navigation links are in the left-hand tab, and follow the same pattern with Read Now on top, My Library in the middle, and Shop at the bottom. Read Now shows the most recent issues of your mags mixed together, and has recommendations for other mags you may be interested underneath. My Library, not surprisingly, shows each of your subscriptions, and the issues available for each.
Unfortunately, even though this update brings the Play Magazines app from version 1.3 to 2.0, the UI changes are the only things to look forward to. There is still no way to move magazines to SD storage, no bookmarking, no sharing options, and no way to use your existing subscription to read ESPN through the app.