Google Play Music update brings All Access, new UI and more
13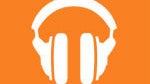 Google Play Music got a big update today. The announcement was made earlier, and now the update has gone live for Android users and those that use Google Play Music on the web as well. The update brings the new "Radio without rules" streaming service,
All Access
, a brand new UI and a bunch of other improvements to the app.
All Access is obviously the big news of this new release. As we covered before, the new streaming service is free for 30 days for all users, and if you decide to subscribe afterwards it will cost $7.99 per month if you sign up before June 30th. If you sign up after that date, the price jumps to $9.99. For the full breakdown of features, check out the
original announcement post
. All Access is currently only available in the US, but is expected to roll out to other countries soon.
When you load up the new Google Play Music app it will let you know about All Access, and ask if you want to join the free trial. If you do choose to join the free trial, you will still need to go through the subscribe dialog and payment information. So,
if you choose the free trial, you will be automatically charged at the end of the 30 days if you do not cancel
.
The new UI looks very slick and nice, and the web app UI has been updated to match with the orange accents and new features. Each section has a little note about what is new and what to expect. And, along with everything else, there is also the new Listen Now section, which will try to recommend music that it thinks you want to hear.