At Google, Father's Day brings deals on the Pixel 3 and Pixelbook
3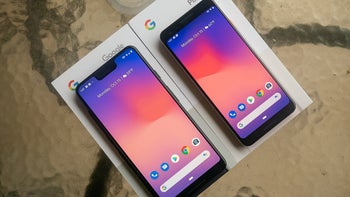 Google today unveiled several gadget deals that celebrate Father's Day (June 16) and are available as of now in the US. The main deal that's of relevance to us involves the Google
Pixel 3
phone series (but excludes the newer
Pixel 3a
line). As it did
more than once before
, Google is now allowing US customers to save $200 on any unlocked
Pixel 3
or
Pixel 3 XL
handset, regardless of color and storage capacity.
Thanks to this deal, prices for the Pixel 3 start at $599 (instead of the original $799) while prices for the Pixel 3 XL start at $699 (instead of $899). While you may be able to
save even more on a Pixel 3 XL elsewhere
, this is currently true only if you want to buy the pink model.
Smartphones aside, Google lets you save up to $250 on its 12.3-inch Pixelbook. This is a Chrome OS laptop that we normally don't write about, but we're fairly certain that plenty of our readers are interested in it.
Some of Google's smart home products, like the Google Nest Hub and Nest Thermostat E, are getting price cuts, too. Just like the
Pixel
3 and Pixelbook, Google's smart home devices can be bought via the deals link above. According to Google, all these promotional offers will be valid until at least June 16.