Google Offers service is expanded to New York City & San Francisco Bay area
0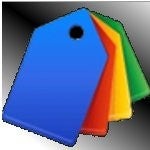 Everywhere you look, whether it be on television or on your smartphone, there are plenty of services out there being advertised that offer extreme daily deals which are location based. Back in late May however, Google decided to introduce their Groupon-like service,
Google Offers
, to the
greater Portland area to test out their beta offering
.
Fortunately, the beta service is expanding by two more markets as Google announced yesterday that its location-based daily deals service in Google Offers is being pushed to
New York City
and the
San Francisco Bay
markets. Although it's still in beta form, users will be able to browse through deals offered by local retailers – in the hope of luring them in with fantastic savings. Gradually expanding their service, Google aims to bring it next to markets in Austin, Boston, Denver, Seattle, and Washington, D.C. – albeit, there is no exact time frame on when this will go down.
Nevertheless, there is a new version of the
Google Shopper app
available that coincides with the announcement of Google Offers being expanded to those two new cities. Specifically, Google Shopper 2.0 allows users to browse through deals that are available with other locations than those offered with Google Offers. Of course, it features digital coupons can be saved and redeemed at a later date. Therefore, if you want to scope out some great deals on places, you can check out the offerings available with the Google Shopper app
source: Google (
1
&
2
) via
Phonescoop