Google demonstrates Groupon-like features in Google Wallet, daily deals coming to Portland tomorrow
6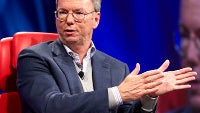 At the D9 conference Eric Schmidt got on stage for an interview, and one of the things discussed was
Google Wallet
, the search giant's mobile payment service that is about to start in New York, San Francisco and other cities over the summer.
Google will be making its revenue from Google Wallet from merchants participating in its Google Offers discount program,
much like Groupon
, rather than charge for it. When asked why didn't Google just purchase Groupon, Eric Schmidt said it was price-dependent; they obviously deduced that it will be much cheaper to do it alone, and charge merchants the standard for the group discount industry fee themselves.
Google Offers daily deals for Google Wallet will be
launched as a pilot program in Portland, Oregon as soon as tomorrow
. Eric Schmidt asked Stephanie Tilenius, who is one of Google Wallet's creators, and is
being sued by former employer PayPal
, to get on stage and demonstrate. She purchased a $3 for $10 coupon for Floyd's Cafe over the Internet, and stored it in her Google Wallet app for later use.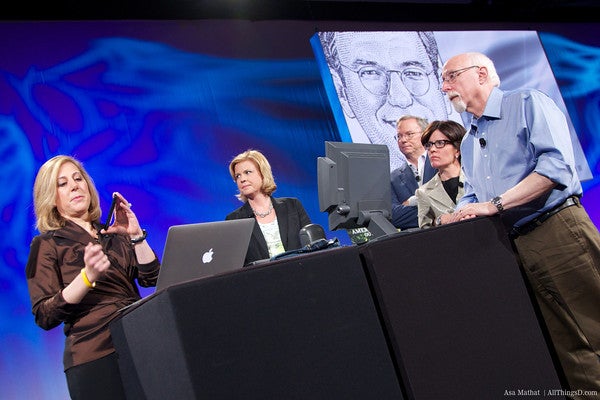 Google's Stephanie Tilenius demonstrating Google Wallet features
Then Mrs Tilenius demonstrated something that Google calls the "single tap". She tapped on a 20% off poster for American Eagle, then simulated choosing a pair of jeans, and tapping the phone again on exit, at the NFC-enabled POS terminal, to both apply the discount, and charge the card that is connected with her Google Wallet.
For now this might be Android-only, they said, but since it is just an app, it can be developed for other platforms, and the NFC capability added to any phone that doesn't have the chip inside, with a
sticker on the back
.
source:
AllThingsD
Recommended Stories