Google, Nintendo, and Pokemon Co. invest in Ingress maker Niantic
9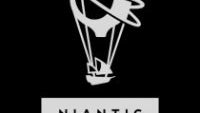 Niantic Labs was always a strangely interesting part of Google. It was the division that created the location discovery app,
Field Trip
, and also the game
Ingress
and the incredibly detailed mythology behind it. When Google announced that it would be restructuring under Alphabet, it also announced that Niantic would become an independent company. Now, Google and others are investing in Niantic.
In its Series A round of funding, Niantic will be getting a total of $30 million total from Google, Nintendo, and the Pokémon Company Group. Niantic will get $20 million up front and then another $10 million based on hitting certain goals. John Hanke, CEO of Niantic, said in a statment on the funding:
The Pokémon Company, Google and Nintendo are incredible investors and strategic partners to help build the next chapter for Niantic. We will be using this capital to continue the development of
Pokémon GO
, to evolve and grow Ingress and its thriving global community, and to build out our real-world gaming platform.
Pokémon GO is being developed by Niantic in collaboration with the Pokémon Co. and Nintendo. As we've heard before, it will be an augmented reality game that allows players to find, catch, and battle Pokémon in the real world. The game is expected to be released on iOS and Android in 2016, and based on the trailer we saw last month, it looks pretty cool.