Google Nexus S already rooted
0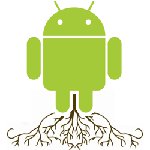 The guys at XDA-Developers once again did their magic trick and a few hours after the
Google Nexus S
' release, it's already rooted. As you probably know, when you root your device, you unlock its full capabilities or to put it in another way, you eliminate the software limitations that were imposed by the developers of the OS in question. This allows you to do all the usual wonders like overclocking your CPU, flashing custom ROMs and so on, but you should be extremely careful, because if you do something wrong, there may be dire consequences and by that we don't mean invalid warranty.
Anyway, if you are in a rooting mood, here are the instructions as posted by XDA-Developers:
"First, reboot into your bootloader/fastboot mode. (Volume + Power Up, or adb reboot bootloader)
fastboot oem unlock
Then, install this recovery:
http://koush.tandtgaming.com/recoveries/recovery-clockwork-herring.img
fastboot flash recovery recovery-clockwork-herring.img
Then boot into Clockwork recovery and install the Superuser zip file (adb reboot recovery, or from fastboot choose recovery):
http://forum.xda-developers.com/showthread.php?t=682828
To install a rooted/insecure boot image (adb has root):
http://koush.tandtgaming.com//samsung/herring/rootboot.img
fastboot flash boot rootboot.img
ROM Manager support is coming shortly."
Good luck, lads (and ladies?)!
source:
XDA-Developers
via
Redmond Pie