Google News for mobile gets an update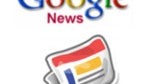 Attention, news junkies! It's been a year since we have had a customized Google News for mobile devices and folks at Google are ready with a new usability and visual update. The renewed news portal designed for iOS, Android and webOS has expanded story space for easier tapping and uses collapsed view by default so you can scroll faster. Tap the section heading and you get the whole section in full detail. And that is about it as you can see in the screenshots.
Does that make us happy? If we have to be picky, the only minor drawback we saw is that once we move into expanded view for a single piece of news, we could not roll back to collapsed view but apart from that we enjoyed getting our daily dose of news even more. In any case it is a welcome addition, which shows just how much Google recognizes the ever increasing mobile traffic. Let us know what are your thoughts on Google's news portal updated looks!
source:
Google Mobile Blog