Google Maps testing new Commute UI that would replace Driving and Transit tabs
1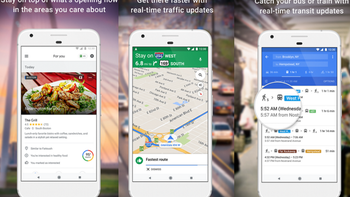 Google is apparently testing something new for users of Google Maps. The Driving and Transit tabs on the bottom of the screen are replaced with a tab marked Commute. Tapping on that opens up a new page with two choices; users can select from the title bar at the top either "To work" or "To home." On the bottom of the page you will find a card with a suggested route home, or to work, depending on which option you selected. Another bar at the very bottom of the page reveals alternate directions.
Tapping the triple dot overflow menu brings up other options such as Commute settings, the ability to share directions, and the options to view traffic, a satellite image and the terrain. This UI apparently is available for an extremely limited number of users who received it via a server-side update.
Considering the extremely limited nature of this test, we don't see this change coming soon to Google Maps users. The new UI is not part of the latest beta update for the app and much more testing would seem to be ahead.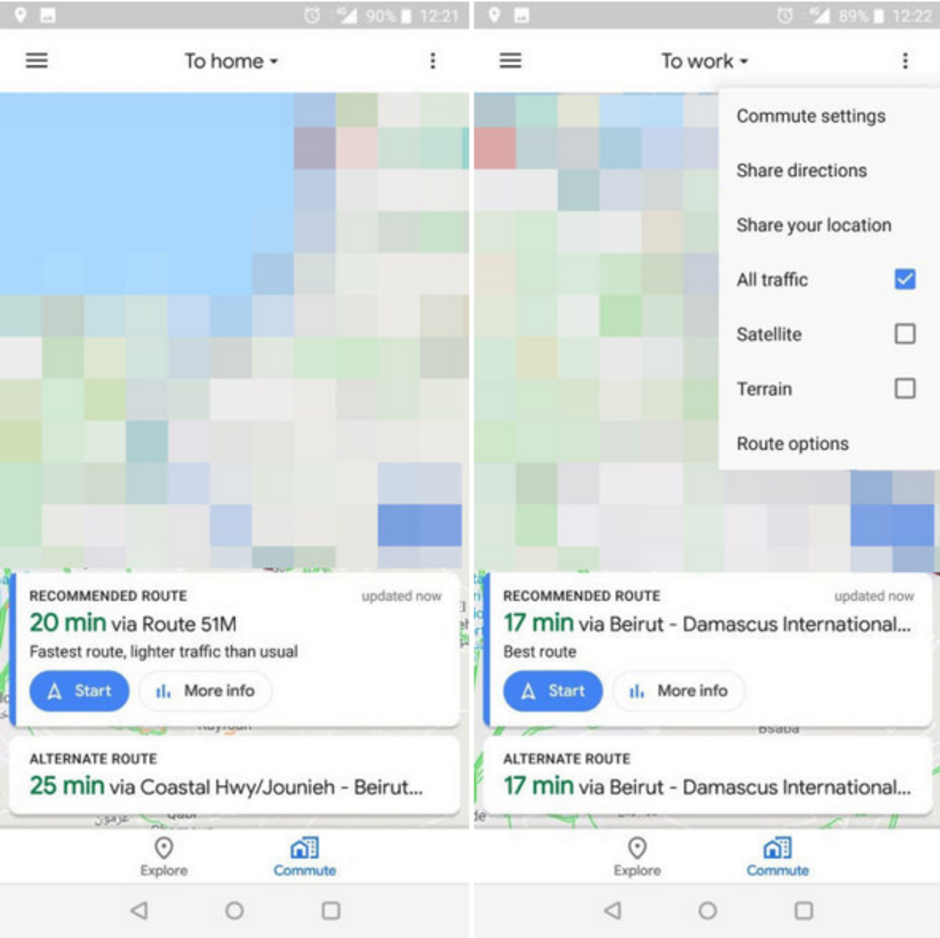 This UI is apparently being tested by a limited number of Google Maps users