Google Latitude makes a second coming to the App Store, this time it's real
0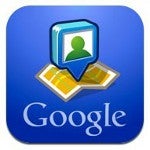 Remember Google Latitude's
brief appearance
on the Japanese App Store just days ago? You might have missed it as most people, but now the app is officially out on Apple's App Store and that means your mom/wife/kid will always know where to find you. Or you can
stalk
your exes. It's a win-win situation, so you might want to use it. In any case, we warned you.
Okay, for those of you who are not yet familiar with
Google Latitude
– it puts your friends on the map so you can see where they are at all times and not miss any opportunity to spend time together. It all runs in the background, so you don't need to keep the app open or even your phone unlocked.
Security
is also nicely handled and you can limit your location updates to city-level only, hide your location or turn off background updating altogether.
Unfortunately, minimum requirements are somewhat harsh and for the unlucky few running iOS prior to
4.0
- you will have to update to use the app, which is supported only on the iPhone 3GS and iPhone 4.
source:
Engadget