Google I/O to see Motorola X with Key Lime Pie?
99+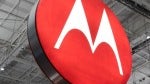 Wake up! Yes, we know it's Saturday, but an exciting new rumor is crackling through the community and we're sure that you would want to hear it. First, a caveat. This story needs to be taken with a grain of salt, although it doesn't make it any less exciting. Ready? Awake? Let's proceed. According to the usual source of the anonymous kind, during
this year's Google I/O
, which begins on May 15th, Google will present the
Motorola X
.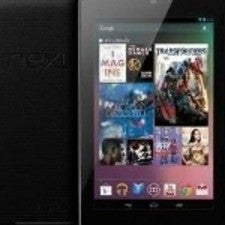 The Google Nexus 7 was introduced at last year's Google I/O
According to the source, the Motorola X will have a 5 inch display that will be edge-to-edge like the
Motorola DROID RAZR M
. The device will run
Android 5.0, Key Lime Pie
, and will be the first Motorola handset that lets the world know that the company is owned by Google. The model will be available on multiple carriers, so it won't be a Nexus model. The UI will feature some Motorola add-ons. To reiterate, this will not be a Verizon exclusive and appears to be Motorola and Google trying to compete with the
Samsung Galaxy S III
and the
Samsung GALAXY Note II
.
Google doesn't usually introduce non-Nexus devices at Google I/O, so some traditions might be broken here. And remember, this is purely speculation at the moment. Still, it gives Motorola, Android, and Google fans-heck, fans of smartphones in general-something to think about over the next four months.
source:
DroidForums.net
,
TalkAndroid
via
Pocketlint