Google Home smart speaker just $86 with coupon code
4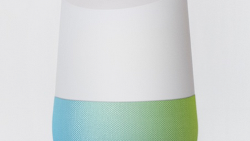 Normally priced at $129 when purchased from the Google Store, the Google Home smart speaker is available for only $86 from online retailer Rakuten with the use of a coupon code. The device can answer your inquiries related to the weather, news, sports scores and more. Google Home can set timers and alarms, confirm your flight information and stream your favorite songs. It also can control your smart appliances inside your home including the thermostat, lighting, entertainment systems, and more.
To take advantage of this deal, click on the sourcelink and you'll end up at Rakuten's online page for the Google Home. Right off the bat, you'll notice that the device has an already lower everyday price of $107.99. When checking out, enter the Coupon Code FLASH20, and $21.60 will be taken off the cost of the product. That will take the price tag down to $86.39.
The discount takes 33% off the Google Store price, and 20% off the regular price from Rakuten. If you've started your holiday shopping, this is not a bad deal to consider.
source:
Rakuten