Gmail Smart Compose feature rolling out to G Suite users on Android and iOS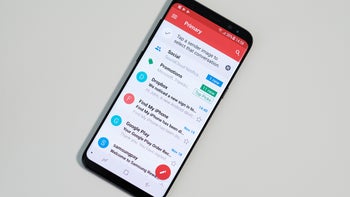 One year after it revealed the
Smart Compose
feature for Gmail, Google is finally making it available to G Suite users. Since most of you have been probably using the feature for a few months now, you already know that it's been pushed out to consumer accounts first.
If you haven't yet used Smart Compose, then you'll want to know that the new feature is meant to intelligently autocomplete emails that you write, on both Android and iOS devices. According to
Google
, Smart Compose is being deployed to iOS users over the next two weeks, while Android users will be getting the new feature immediately.
It's also worth mentioning that Smart Compose will be enabled by default for all
G Suite users
, but you will be able to turn it off if you don't like it by heading to Gmail's general settings and disabling the Writing suggestions option from Smart Compose.
If you didn't know, Smart Compose supports a handful of languages, such as English, Spanish, French, Italian, and Portuguese, so there's really a large pool of Gmail users that will benefit from the new feature.