Google Chrome for Android may soon get a password export tool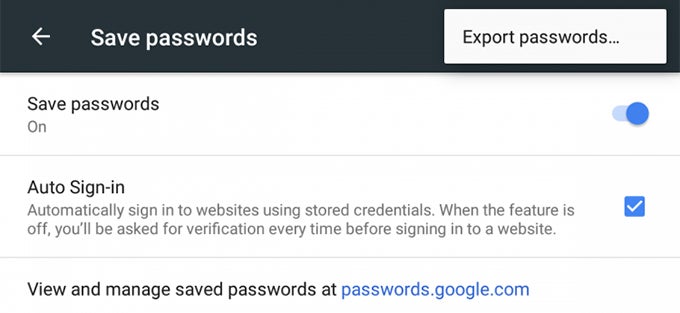 A new feature for Google Chrome on Android is in the works, and although it isn't anything groundbreaking, some folks out there may indeed appreciate it. We are talking about password exporting.
When the feature is added to Chrome, it will allow users to export their saved passwords as a file that could presumably be imported into Chrome on other platforms, although nothing has been confirmed at this point. The Google Git commit that outlines the implementation of password exports makes no mention of the export file type or encryption, but it may not be a proprietary format.
As shown in a screenshot on Google Git, the password export tool will be located under
Settings > Save passwords
, in the top right corner of the screen. We don't know when exactly the feature will be implemented, but it may be sooner rather than later.