Google Assistant brings AI technology to all Pixel phones across the U.S.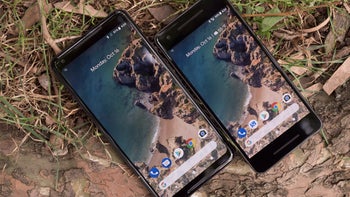 Google has just
announced
that one of the interesting features revealed last year at the company's I/O conference, Duplex is now available to all Pixel users in the United States. Duplex is a technology, which, combined with
Google Assistant
, allows Pixel users to quickly book restaurant reservations over the phone.
Once the update arrives on your Pixel phone, you will be able to tell Google Assistant where and when you'd like to go and eat. Simply ask Google Assistant to "
Book a table for four people at [restaurant name] tomorrow night
," and the Assistant should call the restaurant to see if it can reserve the table.
If there's a table for four available at your preferred restaurant, you'll receive a notification on your phone, an email update and a calendar invite to make you remember about the reservation.
According to Google, for all restaurants that already use an online booking service and have teamed up with the search giant, the Assistant will work directly with
Reserve with Google
to confirm the reservation.
Also, while the new feature is only available to Pixel users in the US, Google says that over the next few weeks, it will start to bring Duplex to more Android and iOS devices.