Giant lines start forming for iPhone X
74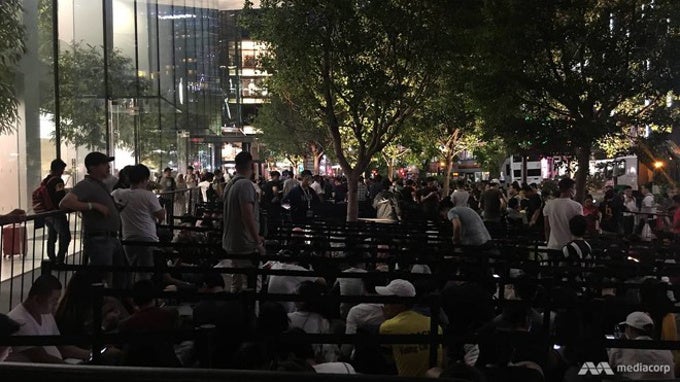 A day ahead of the big iPhone X launch, giant lines are starting to form throughout the world, but probably the biggest line right now has started forming in Asia where the launch is bound to happen first.
Hundreds of people have gathered in front of the Orchard Road Apple Store in Singapore, as well as in front of Apple Stores in Japan.
There seem to be people of all walks of life, but one particular group seems to be much more common in Asia than you would see in the US or Europe: re-sellers.
"I want to sell it for income ... I will even sell my slot if someone offers me,"
a student on the line in Singapore said.
The rules for staying in the line are quite stringent, and you are only allowed a 1-hour break before you lose your spot.
The scarce availability of the iPhone X means that people are willing to pay way more than the official price to get it early. In some countries, you can find the iPhone X on gray markets selling for north of $3,000 USD.
Take a look at the lines and the atmosphere ahead of the big launch right below:
Already a block down from the Tokyo Ginza Apple Store and the line for iphoneX is still going https://t.co/OJDIEbp2ZN

— Elise Hu (@elisewho) November 2, 2017


MASSIVE lines at the Shinsaibashi Apple Store in Osaka! It's 10:30pm and the line goes TWO BLOCKS. Easily 200-300 people.#iPhoneXpic.twitter.com/KqQkXvmjeo

— Kayleeだよぉ〜♡ (@kayleedayo) November 2, 2017