Get the iPhone 5 for $100 less with Target's iPhone trade-in promo
4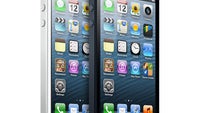 Here's something that a tipster of ours slipped under the door just now. Apparently,
Target is to start an iPhone trade-in promo this Sunday, August 18,
slashing the price of a new
iPhone 5
when you trade in your old Apple smartphone.
The big box retailer will give you a discount of at least $100 if you choose to part with a working
iPhone 4
or
iPhone 4S
when purchasing a new iPhone 5 with a carrier agreement. This could potentially bring the price of Target's 16GB iPhone 5 down to $50 or less as the smartphone is already on sale for $150 on a 2-year contract.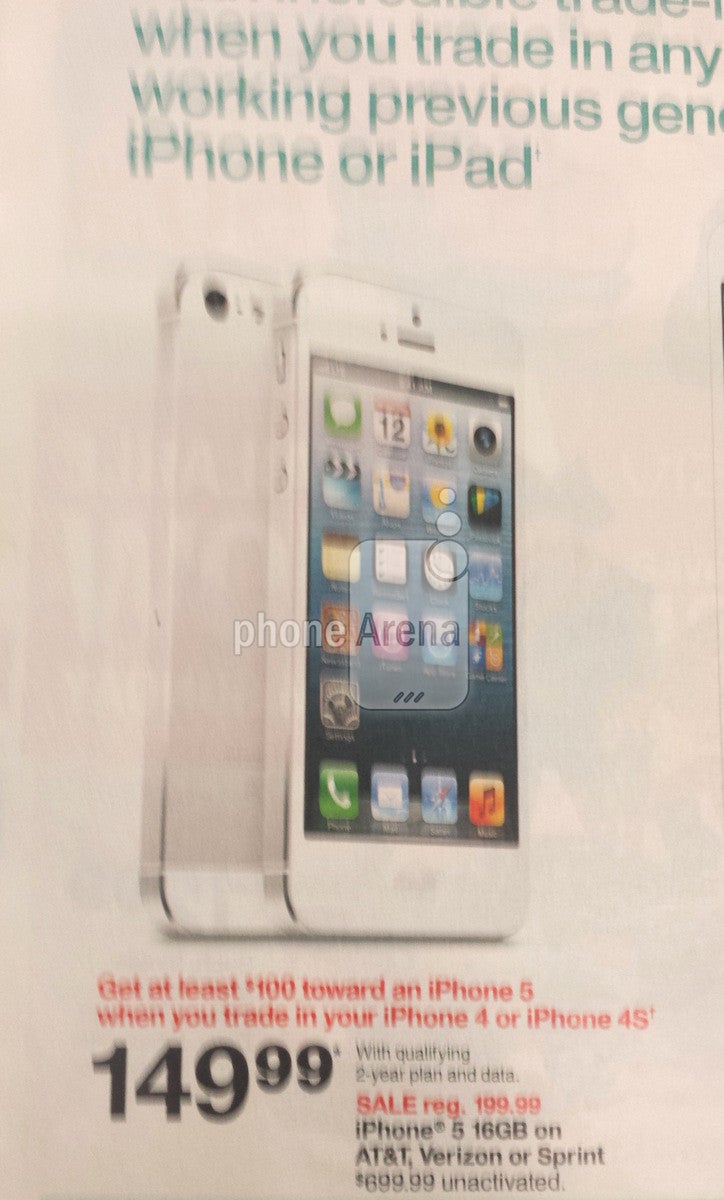 Target is selling the subsidized iPhone 5 with service from AT&T, Verizon, or Sprint, while its non-subsidized 16GB model will set you back $699.
Furthermore, it appears that a discount of some kind might also be in store for those who
"trade in any working previous generation iPhone or iPad."
That section of the promo ad isn't entirely visible in the image we were sent, so we can't tell you how much of a trade-in value you should be expecting.
That's all we know about Target's upcoming iPhone trade-in offer and we hope to learn more as soon as the deal goes into effect this coming Sunday. Just keep in mind that new iPhone iterations are expected to be announced soon, so buying an iPhone 5 just a couple of months before it is substituted by a better model might not be the brightest of all ideas.