Get into shape directly from your home with Virgin Media's new 80 free TV fitness classes
1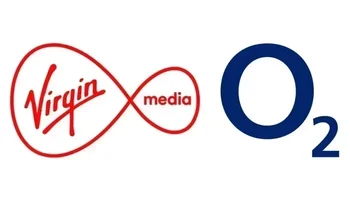 You have probably heard the saying, "New Year, New Me." According to a
YouGov survey
, 53% of Brits who have made a new year's resolution intend to exercise more this year. However, 41% of the participants who want to get in shape also want to save more money in 2023. And the sad truth is that gym memberships aren't exactly cheap these days. A study made by
Myprotein
shows that Brits spend an average of £155 per year on fitness classes.
But don't give up hope just yet if you, too, want to improve your fitness this year but also want to save money. If you are a Virgin Media O2 customer, you should now have access to 80 free fitness classes available via your TV service.
As the carrier announced in a recent
blog post
, its customers can now watch content from Nuffield Health, Fiit, and Fit at Home at no extra cost. This means that you now have access to workouts like Disco DanceFit, HIIT, and Kids & Fun. Furthermore, according to Virgin Media, many of the available classes require minimal to no equipment and are led by experts. All this means that you can get in shape for free directly from the comfort of your home.
To access the new 80 classes, go to channel 999. You can also watch them whenever you want by clicking On Demand or Catch Up and then Get Moving on TiVo/ V6 boxes, or by clicking on Box Sets & Movies and then Get Moving on 360/ Stream boxes.
Of course, if you are serious about getting into shape, you will also need to regularly track your fitness progress and possibly even count your calories. And the best way to do that is to install a fitness app on your phone.
Oh, and if you are thinking of getting a new, more powerful smartphone, feel free to check out our
best Virgin Media phone deals
and
best O2 phone deals
articles, where you can get a handset at a great discount. If you are using the services of another carrier, you can check out our
best Giffgaff phone deals
,
best Vodafone phone deals
,
best Three phone deals
, and
best EE phone deals
articles.